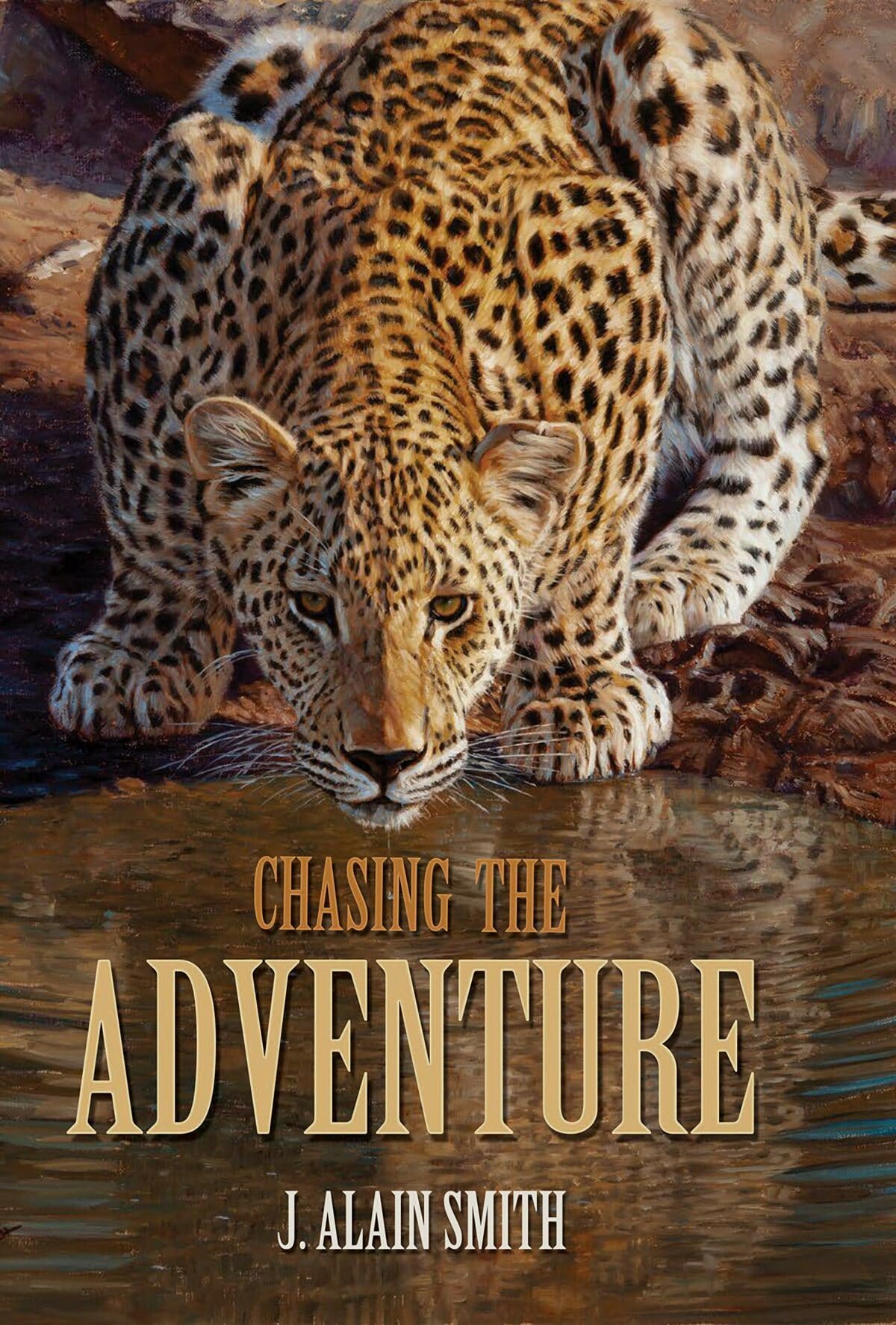 We had the chance to interview Alain Smith, "a hunter/writer/musician/adventurer whose success has allowed him to explore all points of the globe in search of hunting thrills. He has collected over 350 different species from around the world."
Not being that knowledgeable about hunting myself, I have always been curious about it and I figured his answers to some of my questions might be helpful to other people out there in my same position. This interview was an eye-opener to a whole world of hunting. Alain took his time to fully answer my questions and I was grateful for that. He even had his latest book mailed to me, 'Chasing the Adventure'.
---
What was the most adventurous and thrilling trip you've had?
"Really, you're going to have a great time on any African safari. You get great service, there's a ton of wildlife, there's about a team of 20-30 people that are creating this great experience for you out in the middle of nowhere. At the end of your trip, they have a hot shower ready for you by heating water in a steel drum."
"Any Safari to Tanzania is the best experience you can have. My last trip their was amazing. I shot a Cape buffalo, 3 lion and a leopard in the first 5 days. Seeing a lion walking around with a giant mane and looking so majestic and then being able to hunt him and take him down when you don't feel like it's possible. It's a rush!"
What was the most dangerous trip you've had?
"Being charged by an Alaskan brown bear on the Alaskan peninsula and getting him just within 18 yards. Bears will bounce on their front feet and almost 'woof' at you to try to scare you off. But this one didn't do that; he started to charge me and I thought he would just turn and run away like the others. Not so. Once he hit the 18 yard mark; I had to take action.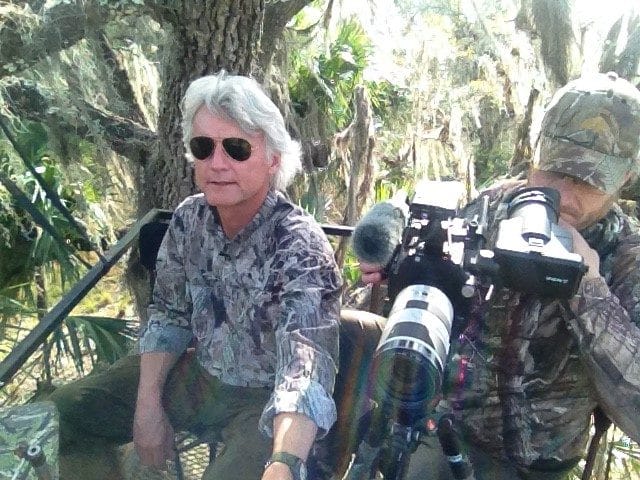 What are your thoughts on SCI?
"SCI is the leader and the biggest hunters rights organization in the world. All the other organizations combined don't equal SCI's strength."
"The thing that's deceptive about SCI is that everyone thinks it's a bunch of old rich white guys that go hunting in Africa. When you sign up for a membership with SCI, it's about protecting your personal rights and ALL hunters, not about elephants in Tanzania."
How did you connect with our specific chapter here in little ol' Yakima?
I was able to get an interview through Randy, the Central Washington SCI president as of now, and he had the connection with Alain. But I wanted to know more of the history.
"I currently live in Redmond, WA. Back in the day, there was originally just one chapter in Washington. As it expanded and grew more chapters, I kept in touch with everyone and now, I usually attend their events to speak."
What do you say to people that have the wrong idea about hunting?
I feel like this is probably the most controversial topic there is about hunting – which is why I asked and definitely wanted to know how Alain answers these questions and his views as well.
"The idea of sustainable use conservation; you buy a license and that license money is used by the state/government to protect the habitat and protect the wildlife numbers. It gives them an incentive to protect their wildlife, not just to poach them. When you explain that model to people, they have no argument; there's no debate; unless they're just uneducated and emotional."
"In Kenya and Somalia, (Africa) it is completely dead of wildlife because poachers are running around loose. Tanzania on the other hand has a ton of wildlife because they use sustainable conservation and enforcement against poaching. Because they have good hunting organizations in Tanzania, the land is flourishing, not dying."
"A lot of hunters have done a lousy job explaining what we do which is why so many people don't really understand what hunting organizations are doing and how they're helping. This is why SCI is so important. Wildlife numbers are at an all time high. We're not just killers that shoot something and think it's cool and leaving them in the field and for sport only."
Where would you direct a complete newbie? I believe most people think it's so expensive to start that it's hard for them TO start.
First thing; get your hunters safety certificate online. You need one to go hunting anywhere, and your Washington certificate covers all states. You learn a lot from taking the classes too.
Get a small game hunting license from the state.
Hunting is not a rich mans sport by any means. I was poor until my business took off.
Go to a local SCI event; a great way to meet people and get some connections on what to do and where to go. "Hey! Go rabbit hunting here!" "No no, go duck hunting here with me!" They'll be more than willing to help and mentor you.
Start with coyotes, rabbits, ducks, pheasant, goose, deer, or quail. You definitely need to practice. Start in a rifle range or up in the mountains.
Finding a mentor or a friend that wants to do it with you! That's exactly what SCI is marketing and trying to find with the younger generations.
---
Website: jalainsmith.com Youtube Channel: Rugged Xpeditions
---
Biography
J. Alain Smith is a writer and hunter whose success has allowed him to venture to all points of the globe in search of hunting adventures. An author of seven books he continues actively pursuing adventure anywhere he can find it.

He has written four hunting books, Close Calls and Hunting Adventures, Hunting New Horizons, Hunting in Rugged Places and Adventures in the Wild Places. His three fiction adventure novels on the exploits of Matt Simmons have been best sellers with the latest being Revenge is the Game.

Alain's hunting career began with ducks and pheasant in Washington State, before moving up to big game while he lived and worked in Alaska. His first big game animal was a Sitka Black tail deer, which is still one of his favorite species to hunt. Hunting with family and friends is his favorite past time. Both of his daughters have accompanied him on trips to far flung places around the world when they get a break from their busy schedules. Alain has collected over 360 different big game species from across the globe including 34 Capra and 34 Ovis species, all of the SCI slams at the Diamond level and the coveted Big 5 of Africa twice. For his hunting accomplishments, he has been presented the prestigious Weatherby Award, Conklin Award, GSCO Pantheon Award, SCI's International Hunter of the Year, and most recently the Wild Sheep Foundation's Mountain Hunt Hall of Fame Award.

Alain believes that we as hunters all need to give something back to our sport, through volunteering our time, investing our money and being proactive in making sure our rights as hunters are protected and that our children and grandchildren will be able to enjoy hunting as well. Alain is proud to be a board member of Safari Club International Foundation and the Hunter Legacy Fund as well as a lifetime member of Dallas Safari Club, GSCO, Ducks Unlimited, NRA and the Wild Sheep Foundation.

https://jalainsmith.com/about/